Sit Back & Relax! We'll Take Care of All Your
Synthetic Grass

Needs
---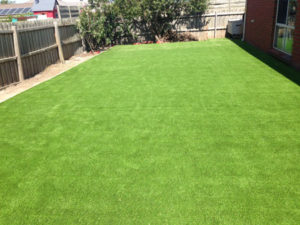 Our Mornington Peninsula & Melbourne based team of Synthetic Grass Installers create & maintain beautiful and functional synthetic grass landscapes through attention to detail and going about the job the right way. We pride ourselves on taking the care and time to understand how you intend to use your synthetic grass area and then construct it to meet your requirements and expectations.
If you're after a 'touch up' or maintenance on your synthetic grass area, not to worry as we offer maintenance services to suit all grassed areas whether they be laid by us or by another company. This ensures that your yard, school, kindergarten or sporting fields are looking amazing and functioning to their highest potential for years to come.
Whether the synthetic grass area required is for a residential home, school or kindergarten, we've got you covered & our team of synthetic grass specialist are happy and eager to install aesthetically pleasing & hard wearing synthetic grass landscapes that suit your needs. This ensures that you have a quality build that will stand the test of time that everyone can appreciate and enjoy.
---
Synthetic Grass

services we offer:
Residential: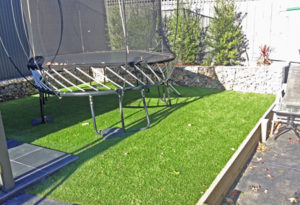 In a nutshell, Our service to You is the creation of beautiful synthetic landscapes that provide low maintenance,  hard wearing & aesthetically pleasing outdoor living and entertaining. No front yard, back yard or roof top terrace is too big or too small & our specialised team of synthetic grass installers will meet and surpass your needs and expectations. Click For More
Schools and Kindergartens: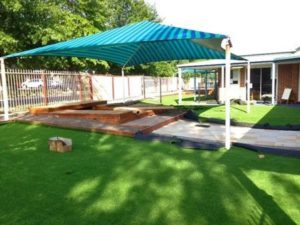 Our combined 15+ years in the industry has taught us the best approach and manner to install synthetic grass areas that will meet the demands needed to accommodate hundreds of little feet (and scraped knees) trampling & treading up and down daily for years to come. Our approach ensures a hard wearing grass surface that is as tough as it is yielding. For More Information Give Us a Call.

Maintenance: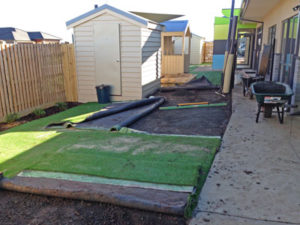 Whether your synthetic grass needs an extra layer of specialised kiln dried sand and a quick groom up with our electric rotary brush to get it back to its former glory and functionality. Or, whether you need a section to be re-screed , relayed and re-joined due to unforeseen or unrelated circumstances (i.e. flooding, sinking, broken pipes…). Rest assured We'll take care of it for You. Any Questions or Queries, Feel Free to Contact us.

---
Go On! Give Us A Call Today On – 0423 147 050
Let Us Make Your Landscape Dreams A
Synthetic Grass

Reality!