Synthetic Grass Peninsula & Melbourne – Specialists
We believe in taking the utmost pride in our work & our small team of Synthetic Grass Melbourne & Mornington Peninsula installers are dedicated to producing quality synthetic grass lawns that are functional, pleasing to the eye, fun & hard wearing. Our approach to creating eye catching yet low maintenance spaces that the kids love to play on or that purely serve the purpose of prettying up the yard, is that of 'old school' workmanship.
"We create outdoor spaces that are installed to both last and look great year round & attention to detail is the name of the game…"
---
Leading Synthetic Grass Installers…
Our Team devotes themselves to taking the care and time to understand how you intend to use your synthetic grass area and then construct it to meet your requirements and expectations. This ensures that you have a quality build that will stand the test of time & that everyone can appreciate and enjoy.
Carefully Selected Grasses…

You can rest assured that over our 15+ years in the synthetic grass industry we have tried and tested the vast majority of manufactured grasses on the current market. We have carefully separated the wheat from the chaff and bring to You what we believe to be the very best products in synthetic grasses. All our grasses are child & pet friendly, UV treated, low maintenance and carry 7-10 year warranties.

Our select team of synthetic grass melbourne & peninsula specialists have been creating and installing eye catching, functional, child & pet friendly synthetic grass landscapes in the City of Melbourne for quite some time now. Old school workmanship and taking the time to listen and understand Your wants and needs translates to beautifully sculpted landscapes that are ideal for the kids to play on & serve as the perfect outdoor entertaining space. For the nuts and bolts on how we go about the installation click the residential icon above.

Synthetic grass is pretty much maintenance free, however over time weather, wind & unforeseen circumstances can throw us the odd curve ball.  So,  should you find that your synthetic grass area is not looking or functioning as it once did, or perhaps you re not completely satisfied with the install another company carried out. Not to worry just give us a call and we'll happily assess and address what needs to be done to get your synthetic grassed area looking and feeling amazing.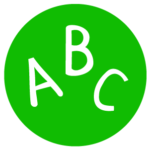 We've got the products and the know-how when it comes to creating synthetic grass spaces that need to cope with hundreds of trampling little feet, scraped knees, footy boots, thrills & spills. We believe the key is to utilise products and construction methods that are both cushioning & yielding yet sturdy & hard wearing. This ensures your students and children under your care are safe and sound whilst playing or sporting for years to come.
---
Peninsula Synthetic Grass

 – servicing The Peninsula & greater Melbourne
---
Go On! Give us a Call so We can make your no fuss, beautiful garden dreams a Synthetic Grass Reality!


0423 147 050